In today's ever-evolving economic landscape, organizations are focused on reallocating their resources toward revenue-generating functions while shedding unnecessary costs. Companies are prioritizing improving productivity by optimizing processes, workflows, and structures. This starts with companies drawing their attention to their most valuable asset: their people.
With the game-changing power of HR automation, businesses can revolutionize the way they manage their workforce, unleashing new levels of efficiency and transforming their HR management practices for optimal outcomes.
This article discusses the benefits of HR automation and provides insights on how to utilize HR automation in your business properly to improve efficiency at a company level and achieve greater success.
What is HR Automation?
Human Resources (HR) automation is the method of utilizing software to automate HR processes and streamline HR operations, including payroll processing, recruitment, timekeeping, and much more.
Benefits of HR Automation
As computing and machine learning continue to advance, we're seeing more opportunities for machines to assist in tasks that were once solely the responsibility of people.
Improve Efficiency
By leveraging the power of HR automation, companies can improve efficiency by freeing up their HR departments from repetitive, redundant, and time-consuming tasks. With 94% of workers saying they perform repetitive tasks, automation frees up resources for employees to tackle more complex and strategic functions that require human intelligence and interactions.
Keep Pace with Competitors
Automation is not just a matter of convenience - it's a matter of keeping up with the rapidly evolving world of technology for long-term success. 88% of small business owners say automation allows their company to compete with large companies. The truth is, while you contemplate the benefits of automation, your competitors are likely already leveraging its advantages.
Reduce Error & Improve Accuracy
By eliminating manual data entry and processing, automated HR processes can reduce errors and ensure data accuracy, minimizing costly mistakes and improving the overall quality of HR practices.
Empower Employee Self-Service & Improve Transparency
HR automation provides employees with self-service options and thus can improve transparency. Employees can easily update their personal information, submit leave requests, or change their benefits enrollments within the automation software. This gives employees a sense of autonomy and clarity. In the meantime, HR personnel can take that workload off their plate.
Better Employee Experience & Improve Employee Retention
HR automation can improve your employees' experience across the board by reducing administrative tasks and providing easy access to information and support. By providing a better employee experience, companies can improve employee satisfaction and further improve employee retention.
Easily Ensure Compliance
By leveraging HR automation, organizations can ensure the storage of sensitive candidate and employee data. Additionally, automation enables the implementation of standardized hiring processes and ensures a fair and transparent approach to candidate evaluation, promoting consistency and objectivity. This method reduces the risk of bias and discrimination in the hiring process and allows organizations to make informed decisions based on merit. This not only enhances the overall efficiency of the hiring process but also cultivates an environment where equal opportunities are provided to all candidates, fostering a fair and inclusive workplace.
Strategically Leverage HR Automation Software
HR automation is a game-changer for small to medium-sized businesses, offering immense benefits such as time and effort savings, cost reductions, and enhanced internal processes. With automation, organizations can boost productivity, efficiency, and overall success. HR automation is not just a matter of convenience - it's a necessity for businesses to keep up with their competitors. In an era where technology is rapidly advancing, embracing automation is crucial for long-term success.
Our HR consulting services provide personalized guidance and expertise to assist your organization in navigating the complexity of HR management, ensuring that you stay ahead of the game. Contact us today and get things rolling.
Author: Robin Imbrogno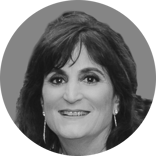 Robin Imbrogno is the founder of The Human Resource Consulting Group. Robin is a recognized leader in the business community as a member of the Society for Human Resource Management (SHRM), The American Payroll Association (APA), The Independent Payroll Providers Association (IPPA), The Payroll Group (TPG) as Secretary on the Board of Directors, and a former recipient of the Association for Women in Communications award (WIC).