Productivity is a term that is often misunderstood. Many people believe that being busy or multitasking equates to high productivity, but this is not the case. In fact, multitasking can hinder productivity rather than enhance it. You can work on ten tasks simultaneously and not finish one thing. On the contrary, context switching has become a common challenge in today's workplace. Simply put, high productivity means doing the necessary work that directly leads to achieving your goals while efficiently using the limited time you have at work.
It's easy to see that the productivity formula involves the following variables: strategic planning, time management, priority management, and work style. But that's only part of the list. In the real business world, variables are more complex based on the industry, size, core function, and employees of a company.
This article will focus on the challenges small to medium size businesses (SMBs) face regarding improving employee productivity. It will also provide crucial insights and solutions to help solve their fundamental problems when transforming their businesses.
Productivity Matters Now More Than Ever
In a world after a global pandemic and economic uncertainty, companies often look for ways to cut costs and increase efficiency. One proven way to do this is by optimizing their current teams instead of bringing on new team members. This is particularly true during a recession, when companies may hesitate to take on additional expenses. By improving the performance and productivity of their existing team, they reduce costs and maximize their chances of success in the challenging economic environment.
Promote Effective & Efficient Communication
High employee productivity is based on many different factors, including effective communication. In today's world, it's more common than ever to feel disconnected and unmotivated, especially in a remote or hybrid work setting where quick and spontaneous communication is limited. However, that doesn't mean effective communication has to come at a cost.
SMBs should leverage the advantage of a smaller team and invest in building strong and collaborative relationships between employees while providing timely support in everyday work life. This will foster a positive work environment that supports employee morale, motivation, and productivity.
Front Line Leader Communication
Effective and efficient communication from front-line leaders is a productivity booster and the foundation of organizational success. When employees have regular and healthy communication patterns set with their supervisor, they can voice their needs, progress, and challenges and receive the tools, resources, and encouragement they need to succeed. A common practice is setting up routine check-in meetings that only last 10 to 15 minutes but can help the team stay on track.
Mitigate the Impact of Context Switching
Employers should also be aware of the negative impact of context switching, which is the process of repeatedly switching between tasks and projects. A smart way to avoid the distraction and low efficiency caused by frequent context switching is to limit the number of meetings and the number of clients the team will focus on each day. This is significantly easier to do in an SMB, where internal communication happens quickly, and the team can be more flexible.
To mitigate the impact of context switching, employers must also put the right tasks/projects on the right plate. That is, to have a great understanding of your employees' skillset and workstyle in order to allocate the right talent to the correct position. For example, it makes the most sense to assign clients in the same industry to an employee with rich experience in that industry. Such a small move can go a long way in reducing heavy context switching. By putting the expertise where it's most needed, a more robust workforce can be built to help achieve more considerable success for the company.
A Big No to Micromanagement
With a smaller team and simpler company structure, it's easy for the employer or the management team to fall into the trap of micromanagement, even when it's unintended. In many cases, micromanagement occurs with the best of intentions, as employers seek to oversee projects and monitor progress. However, intentional or not, it interrupts the workflow of the employee and can damage the relationship because it's a sign of a lack of trust.
Employers can avoid micromanagement by setting clear communication rules and boundaries in the workplace. Try to stay off of employees' "desks" and stay close to their "minds." This means trusting the process and letting the employees do their work while staying close, listening to their needs, and providing support when necessary. Ask questions like:
Do you have any challenges or difficulties in working on Project A?
Are there any resources you need to finish Project B?
Does the workload make sense? Do you need any adjustments?
How else can I help?
While each company has its own organizational structure and work style, and "no micromanagement" can look different for different companies, one universal principle is "trust".
Happy & Engaged Employees Work Faster with the Right Tools
Happy, engaged, and motivated employees need the right tools to help them succeed. In a smaller organization, it's inevitable that each employee would have a big workload with multiple priorities. Utilizing the right productivity tools can help lift a huge part of the weight off employees' shoulders and allow them to focus on their top priorities.
Communication Tools
Communication tools help the team stay in touch with each team member and allow clearer and faster collaboration. Standard tools used by companies to communicate internally and externally include tools for:
Team messaging: Microsoft Teams, Slack, WhatsApp, etc.
Video conferencing: Zoom, GoToMeeting, Google Meet, etc.
Easy file sharing and storage: Google Drive
Email communication: Microsoft Outlook, Gmail, etc.
An Empowered & Productive Workforce Drives Success for SMBs
A strong workforce is everything for a small business when it comes to achieving business goals and success. In addition to hiring, training, and retaining the right talent, SMB owners should prioritize improving employee productivity and continuing to empower their employees with the right support and technology. A streamlined and automated process can save a lot of hassle and benefit businesses in the long run. As an HR & payroll services provider, that's what we do well in helping companies grow. Get a free quote from us and learn about your full potential.
Author: Robin Imbrogno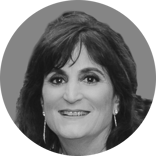 Robin Imbrogno is the founder of The Human Resource Consulting Group. Robin is a recognized leader in the business community as a member of the Society for Human Resource Management (SHRM), The American Payroll Association (APA), The Independent Payroll Providers Association (IPPA), The Payroll Group (TPG) as Secretary on the Board of Directors, and a former recipient of the Association for Women in Communications award (WIC).