As open enrollment approaches, it is important for employers to start preparing for the open enrollment process and providing guidance and updated coverage information to their workforce. Open enrollment offers a great opportunity for employers to provide valuable benefits to their employees and improve their satisfaction and ultimately improve retention.
To ensure a smooth and successful open enrollment process, there are some key considerations to keep in mind.
Communicate to Your Employees about Open Enrollment Early
Communication is the key to a successful open enrollment process. Start early by notifying your employees about the upcoming open enrollment period. Clearly communicate the important dates, deadlines, and any updates or changes to your benefits plan offerings. Consistent and tracked communication via emails, meetings, and even posters in the workplace can help ensure everyone is well-informed.
It can be difficult for employees to understand the intricacies of different benefits plans. Employers should simplify the information provided as much as possible. Try to use plain language, infographics, and comparison charts to help employees easily grasp the differences between plans and make informed decisions about enrollment.
Employers should also make sure to highlight the benefits offerings that have been changed or updated. Whether it's changes in premiums, coverage, or providers, employees need to be aware of these updates so they can make appropriate choices.
Offer Customizable Benefits Plans Unique to Your Workforce
It's important to understand that your employees are diverse, with varying needs and preferences. Offering customizable benefits plans allows them to select plans that align with their individual needs and situations. From comprehensive family coverage to plans with Health Savings Accounts (HSAs), customization ensures your benefits cater to every employee.
Customizable benefits also help promote employee well-being, which will reduce healthcare costs in the long run. Highlight any wellness programs, gym memberships, mental health resources, or incentives for healthy behaviors that your benefit offerings include.
Employers should make sure that all benefit offerings comply with relevant laws and regulations. Stay up to date with any changes in healthcare legislation that might impact your employees' benefit options.
Provide Support for Employees through Open Enrollment Period
Employers should provide support for employees through the open enrollment period. Start by creating or optimizing channels for employees to seek guidance and ask questions. A dedicated HR representative or benefits coordinator at HRCG can provide clarity on plan details, ensuring employees feel confident in their choices.
Many employees tend to focus solely on premiums, but it's important to educate them on the bigger financial picture. Help them understand concepts like deductibles, copays, and coinsurance by providing real-world examples so that they can project their potential healthcare costs and choose plans that suit their budgets.
Navigate Open Enrollment Period Smoothly with HR Software
Open enrollment is more than a mere administrative task. It's a strategic opportunity to enhance employee satisfaction, retention, and overall engagement. By prioritizing clear communication, customization, and employee support, you can guide your employees through the open enrollment process with confidence, ensuring they make well-informed decisions that align with their needs and goals.
Utilizing technology to streamline the open enrollment process can greatly improve efficiency and make the open enrollment process less costly for your labor. HR software that allows employees to compare plans, calculate potential costs, and make selections can simplify the administrative burden on both HR and employees.
If you need guidance on how to navigate the open enrollment period or have any questions regarding employee benefits management, reach out to an HR service provider and get the help you need.
Author: Kelley DeMasi
Kelley DeMasi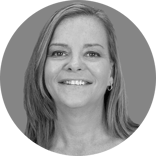 is the HR Operations Supervisor at The Human Resource Consulting Group, where she oversees the specialties within the HR Operations Group involving Benefits, Continuous Improvement, and Special Projects. Before joining the HRCG team in 2021, Kelley's experience included successful work in various HR roles where she gained extensive knowledge across industries including manufacturing, corporate, and design.